The idea is simple
I'm going to...
PITCH MY IDEA TO MY BOSS

MOVE TO NEW YORK

LEARN TO SWIM

APPLY TO GRAD SCHOOL

TRAVEL SOMEWHERE NEW

START THE BOOK I WANT TO WRITE

INVEST IN MY ART

APPLY TO 10 JOBS

LEARN HOW TO CODE

PLAN MY SUMMER ADVENTURE

ASK HER OUT ON A DATE

RECORD MY FIRST SONG

START A BUSINESS

APPLY TO GRAD SCHOOL

EXPLORE A NEW CAREER

LEARN TO DANCE

MAKE ART EVERY DAY

TALK TO STRANGERS

DEVELOP A BLOGGING ROUTINE

FINISH MY APP

KICKSTART MY IDEA

TAKE A SABBATICAL

CREATE A SIDE INCOME

FIND A MENTOR

RELEASE A PODCAST

WRITE EVERY DAY

DO YOGA EVERY DAY

FIND MY BIRTH MOTHER

WRITE EVERY DAY

ASK FOR A RAISE

FIND A GALLERY TO SHOW MY ART

WRITE EVERY DAY

START A NON-PROFIT

LAUNCH MY WEBSITE

TAKE THE GMAT

LEARN TO BAKE

LAND MY FIRST FREELANCE CLIENT
What fear will you face?
(It's 100% free and 100% secure. We won't share your information.)
February doesn't have to be so lame.
Forget Valentine's Day. Forget the dreariness of winter. Forget hibernation. We're about to make February the best month of your year.
We're calling for a take back of February as a month of creativity, risk, connection, and courage.
No matter what it is and no matter how big or small – Fearless February is your chance to face your fears and take action.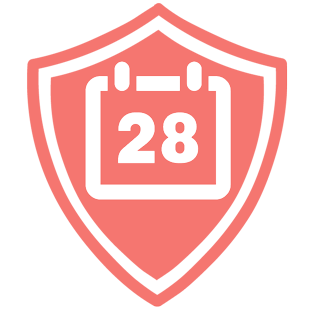 MORE QUESTIONS? EMAIL DAN.